Moving to Kano
In October 2021, I accepted a job offer in Kano and I had to relocate from Lagos where I had lived for most of my life to Kano; a place I barely knew. I took that brave decision for two reasons. First, I really wanted to leave Lagos because I felt I didn't have enough time to focus on myself. I had to keep up with being several things to different people and I needed more time for my creative work. Secondly, my job leading a regulatory affairs team was stressful; regulatory affairs in Nigeria is stressful.
Touch Down Kano
During my first few weeks in Kano, I was literally weary of the Dark. I would rush home "to safety" once the sun was setting; behind closed doors and protected from kidnappers, Bokoharam, bandits, vampires and whatever other evil was out there. My creative brain had ingeniously crafted my dangerous new environment.
Some people believe that time is our greatest weapon. I also agree that time can be an asset, especially when harnessed positively for growth.  So, the more time I spent outdoors meeting people, the more comfortable I got. I've been here a while now and it's beginning to look like home.
Lessons: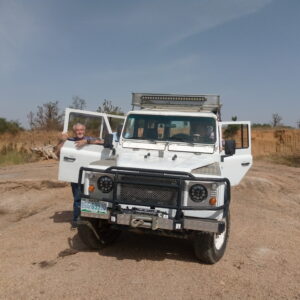 Travelling toughens you. We all know that adapting to a new location can be challenging, however, leaving the place you are comfortable with can be difficult as well. The process of overcoming all the challenges associated with venturing to unfamiliar places builds you. I had to project manage my move here. For example, I needed someone to drive my car down and that meant overseeing upgrades and repairs on the car for the journey.
Communication is still a challenge for me because I don't speak Hausa. Regardless, I'm able to get by. My life here isn't near perfect but I'm having a positive experience being in a city by myself.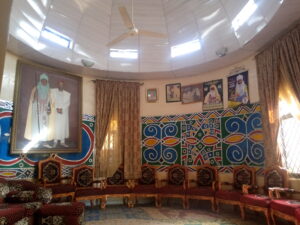 Travelling also broadens your perspective.  There's not enough narrative about what else is happening in Kano.  The insecurity issue in Northern Nigeria takes all the attention.  I was pleasantly surprised to find out that life here is not as fast-paced as it is in Lagos. When you spend your entire life in one part of a country, you tend to describe that entire country in the context of your lived experience.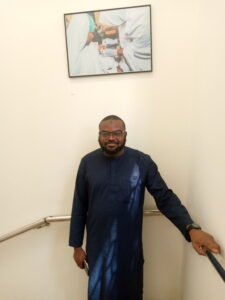 It's been a cultural experience for me and a lot of things have caught my attention. For example, everyone here dresses in traditional attire.  Another fave is that bicycles are a popular means of transportation. And the fact that Kano has tea parlours; Kano people love their tea. Oh, that brings me to the treats here. I've had all sorts of local cookies and candies.  Ok, one last fave.  People here are beautiful. The men and women here are really good looking. It's interesting how much skincare and pampering is a large part of the culture here as well.  For instance, having a head massage at your barber's is normal here.
Travelling gives you the opportunity to start afresh. Or experience life through a new lens.
Some people would find new business opportunities after moving. Some others would make life-changing connections with other people. For me, this move was an opportunity to hit the reset button.  I like the fact that I'm now curating the kind of life I wouldn't regret.  I now spend weekends writing, working out, reading or learning, which was exactly what I wanted.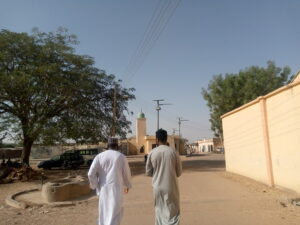 ---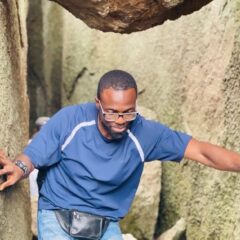 I'm passionate about growth.
I like it for others and I love it for myself.
My vision for the future is that people and businesses have the tools they need to thrive; a sound mind and a healthy body.
My favourite quote is, "What you carry is what defines you."
All author posts