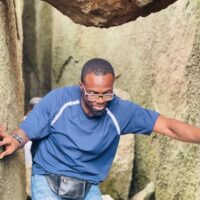 My superpower is creative engagement; whether working as regulatory affairs professional at a pharmaceutical company or as a fashion art director. Malcolm Gladwell calls people like me, "connectors".
I try to read at least a book a month, I have a green thumb (not literally) and my favourite quote ever is " remember to play after every storm".
Hello, I'm Tobi.
Welcome to my blog
My interest in personal development goes all the way to my childhood; watching Oprah on TV and the journey of self-discovery has been very exciting. I've learned so much from examining myself and listening to people like Tony Robbins, Marie Foleo, Ibukun Awosika and Evan Carmichael.  My interests include productivity, personal finance, small business management and leadership and I typically blog about every new stuff I come across in these areas. 
So, click around and learn a few things about creating a meaningful life. Ultimately I'm dedicated to helping you live your best life by sharing everything I know. I'm not yet there too, but I'm on the right track. So let's go together. 
Oh, Please make sure you also check out Naija Learner where document my life experience as a young adult trying to find his way through life.