Hello Everyone,
It's the first news round-up on Olutobi.com.   The essence of this post (and the many other similar ones to come) is to highlight some of the stories that made the headlines from the previous week and to bring our attention to the opportunities associated with them.
This week, we are highlighting Wizkid's concert (where he attempted to lift Tems; the memes are hilarious) and MTN's public offer.
Enjoy.
How Much Did Wizkid Make from his 02 Arena Concert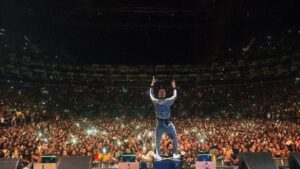 Following the news of Wizkid's 02 Arena concert this past week and his recognition by Spotify, we have to highlight the fact that he's making a lot of money. But more importantly, is the fact that there is an entertainment value chain that needs more expertise involvement. That is, there is money to be made from the entertainment industry and more people need to be involved.
Putting the 02 Arena concert together would have required a project management lead, a marketing and sales team managing brand collaborations, event promotion, ticket sales; a legal counsel/regulatory person overseeing venue approvals, health and safety officials, fashion stylists and so on.
Businessday estimates that Wizkid would have made not less than 5.2 Billion Naira from ticket sales for the 3-day concert.
Let's note as well that these concerts were streamed live on Youtube and other platforms which means that he would have made additional income from streaming services.
While we have a couple of internationally acclaimed artists, I believe there is room for more people at that level. Perhaps, one of the ways to improve our entertainment industry would be through crowdfunding vetted underground artists' projects.
Owning a piece of MTN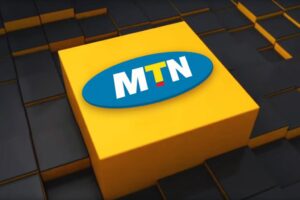 It's very interesting that MTN is offering shares to retail investors. It's also quite impressive that they are leading this buy-in with an innovative service approach (as usual). I've always associated MTN Nigeria with innovation in terms of marketing and customer engagement. They announced on their website that interested investors could participate by downloading the PrimaryOffer app on the Google play store (hard to find)  or by visiting the primary offer website (easier option). This literally means that anyone with a mobile device can benefit from this public offer. It's obviously targeted at young Nigerians (judging by the minimum subscription and the use of technology to make the offer accessible to young people).
The shares are priced at 169. 0 Naira per share and the minimum subscription is 20 shares. The offer runs till the 14th of December, 2021. You'd need your BVN and CSCS number. The CSCS can be created from the same mobile app.
Should I buy the MTN Shares?
You already know the answer to this question. It's ultimately your choice. Investing in the stock market can be risky but also rewarding. I recommend you use it as a long term instrument. Start small (I have less than 100 dollars invested in stocks), and learn how the market works. Personally, I'm always looking out for innovative companies.
Last words: A lot more happened in the news this week. The story of  Sylvester Omoroni; the young boy who was reportedly beaten to death by senior students at his secondary school is completely devastating. I hope his family gets justice and that this incident pushes the government to enact policies that mandate schools to set and manage effective anti-bullying programs. We are all outraged by this incident. May his soul rest in peace. #justiceforsylvester.
---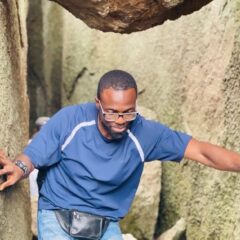 I'm passionate about growth.
I like it for others and I love it for myself.
My vision for the future is that people and businesses have the tools they need to thrive; a sound mind and a healthy body.
My favourite quote is, "What you carry is what defines you."
All author posts