No one (at least not regular people) could have predicted the global pandemic of 2020. However, a lot of businesses had to adapt their practices as a result, and some of those adaptations have become business trends. Some other adaptations are even clearing the path for innovation in business and commerce.  Here are some of the trends to leverage:
Organizing virtual events
Virtual events were a huge trend for most of 2020 due to the global pandemic. As a way of adapting to the lockdown in many countries, companies started looking for ways to keep their customers engaged using live events over Zoom and social media. While some companies are now organizing hybrid events (online and physical). many others like Apple continue to organize virtual meetings even for major events like new product launches.
Why is this information Important for SMEs?
There's being a mindset shift on the side of consumers since 2020. A lot of people now realize they can get things done without having to leave the comfort of their homes. So with a good promotion and publicity strategy, you can have a considerable number of people attend your online event. Moreover, it is significantly cheaper compared to a physical meeting.
Influencer marketing
We expect that influencer marketing will continue to be important moving into 2022. Therefore, SMEs should seriously look at incorporating micro-influencing into their marketing strategy.  Micro-influencers typically have a few thousand followers (could even be as low as 1000) and share social media content based on their interests.  We also expect that social media sites will help in matching specific micro-influencers to businesses who need their services.
Why does Influencer marketing Work?
Influencer marketing rides on naturalness, word of mouth and trust. According to one influencer marketing statistics, 60% of consumers make their purchases due to recommendations on social networks.
E-commerce and Direct Sales from social media sites
Judging by the way eCommerce has developed since 2020, we expect social media sites to incorporate direct shopping and payment on their platforms soon. Hopefully, the days of funnelling potential customers to one's website will be over soon. This will be game-changing for digital marketing because it will make shopping easier.
Digital Solutions (virtual coaching, e-learning)
Virtual business coaching was a huge business trend in 2019  and we expect this to make a return in 2022 as more people settle into their new lives (referring to the Covid-19 pandemic). Influencer coaching/training will also be bigger in 2022 since the roles of influencers have become pivotal in digital marketing. We also expect people to continue to seek information on how to improve their businesses and brands that regularly share free information will gain visibility points.
Consider speech for your SEO strategy.
A lot more people are using voice searches thanks to virtual assistant technologies like Siri and Alexa. So you should consider this as part of your search engine optimization strategy. That is, consider what people will voice search for when describing your products or sharing information online.
---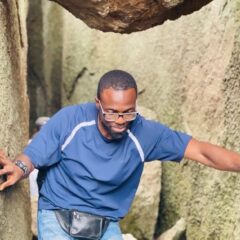 I'm passionate about growth.
I like it for others and I love it for myself.
My vision for the future is that people and businesses have the tools they need to thrive; a sound mind and a healthy body.
My favourite quote is, "What you carry is what defines you."
All author posts