As we head into 2022, inclusive marketing is going to be a much bigger trend. However, people like Rihanna have been earning millions of dollars from this marketing technique since 2017. In an industry that has adopted unrealistic beauty standards,  her more representative approach continues to pay off.
Fenty Beauty- Beauty for All.
For example, When Rihanna launched her make-up line in 2017, it included 40 shades of foundation which meant that more women (especially those of colour) could be catered for. According to a report compiled by the guys at Google,  Fenty beauty became the biggest brand lunch on Youtube that year; everybody was featuring Fenty Beauty products in their make-up tutorials and reacting to the diversity of models featured on their media campaign.

Savage X Fenty
Rihanna replicated the same strategy for her lingerie brand, Savage X Fenty. Savage X Fenty continues to feature regular people as models; including plus size men and women, little people and persons with vitiligo. Above all, there should be no standard to beauty and everybody should feel seen and validated. #nooneexcluded

How Much Is Rihanna Worth?
Forbes estimates that Fenty Beauty is worth $2.8 billion. Her stakes at Fenty beauty and earnings as an entertainer has earned her Billionaire status. She has also been dubbed the most successful musician to become a beauty entrepreneur.
Inclusion: The Future of Marketing
Here's how to Leverage Inclusion in Your Business going into 2022.
Price Inclusion:
Start looking for creative ways to make your products affordable and accessible to more people. Many FMCG manufacturers (including P & G)  now offer single-serving packs for their products to ease accessibility.  Similarly, Netflix has a mobile subscription service tailored to low-income individuals.  Oftentimes, having a mindset of inclusion leads to innovation.
Challenge stereotypes.
Be more realistic in selecting models for your brands.  Cast plus size people too. Always think about representation. That way you can capture more market segments.
---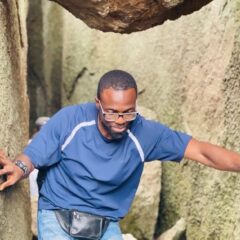 My superpower is creative engagement; whether working as regulatory affairs professional at a pharmaceutical company or as a fashion art director. Malcolm Gladwell calls people like me, "connectors".
I try to read at least a book a month, I have a green thumb (not literally) and my favourite quote ever is " remember to play after every storm".
All author posts