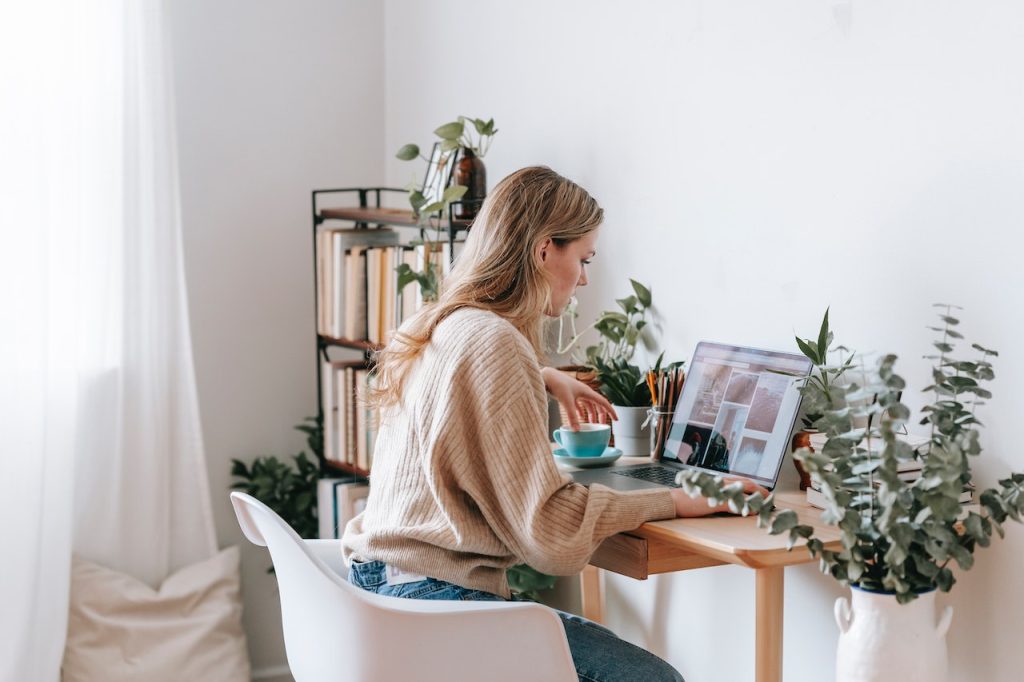 Are you looking for ways to supplement your income or turn your hobbies into a profitable business? Starting a side hustle is a great way to accomplish this, and it does not require a large investment. With a little imagination and hard work, you can start a small business on the side to supplement your income or even turn it into a full-time career. In this article, we'll look at 10 profitable side hustle ideas that are ideal for anyone looking to start a small business on a budget. I focused on businesses that have some level of potential to scale.
Social Media Manager
Social media has evolved into an important tool for businesses of all sizes to reach out to and engage with their customers. Managing social media accounts, on the other hand, can be a time-consuming task that necessitates knowledge of various platforms, social media trends, and the ability to create engaging content. Social media managers can help with this. As a social media manager, you can assist businesses in developing and implementing a social media strategy that is consistent with their brand and goals. you'd be creating and scheduling posts, responding to customer inquiries and comments, running social media advertising campaigns, and analysing data to improve customer engagement and performance.
Content Creator
Content creation is an essential component of any business that wishes to reach and engage its target audience. This could be blog posts, social media graphics, or video content. You can turn your talent for writing, graphic design, or video editing into a freelance business. To begin offering your services to businesses in need, all you need is a computer and an internet connection. You'd also need to learn a lot about digital marketing so that you are visible to your target customers which will be businesses of different sizes. Furthermore, you need a portfolio of previous projects or content and focus on improving the performance of your content.
Mobile Car Washing
Car washing services can be a good business if you don't mind that car washing can be labour-intensive. Mobile car washing and detailing is a practical and convenient service that can save car owners time and money. You can start your own mobile car washing business with just a few basic tools and offer your services to clients at their homes or workplaces. This side hustle idea is ideal for anyone who enjoys working outside and has a passion for automobiles. All you need are a few basic tools like a pressure washer, buckets, soap, and cleaning supplies.
Social Media Influencer
There are thousands of niches where you can excel as a social media influencer. Pick a topic you are passionate about and get started by doing some customer research. Try to understand people's problems and create content that helps them solve their problems.  If you have a sizable social media following, you can become an influencer and work with brands to promote their products or services. As an influencer, you will create and share content that highlights the brand's products or services with your followers. This can include sponsored posts, product reviews, and even original content creation for the brand. You will be compensated or given free products in exchange for promoting the brand. This is a great side hustle idea for you if you enjoy creating content and building relationships.
Become a Fitness Trainer
Personal trainers who can assist clients in reaching their fitness goals are in high demand. If you're interested in fitness and enjoy assisting others, becoming a personal trainer could be an excellent side hustle for you. As a personal trainer, you can provide clients with one-on-one or group training sessions in person or virtually. You'll design personalised fitness plans for each client based on their goals, fitness level, and preferences. Strength training, cardio, flexibility, and nutrition coaching are all possibilities.
Resume Writing and Interview Coach
If you have experience working in corporate settings, you might be interested in becoming a resume writer and interview coach. As a resume writer, you can assist job candidates in creating a professional resume that highlights their skills, experience, and accomplishments. Customizing resumes for specific job postings or industries is one example. As an interview coach, you can assist job candidates in preparing for interviews by conducting mock interviews, providing feedback, and providing advice on how to respond to common interview questions. You can leverage social media to get started. Start posting resume and interview tips online and you can choose any of the social media platforms.
Digital Marketing for Handyman Services
For those who are handy with tools and enjoy working with their hands, handyman services can be a lucrative side hustle. As a handyman, you can repair leaky faucets, fix broken appliances, install shelves or light fixtures, and even paint or remodel rooms. Many people have hectic schedules and lack the time or skills to tackle home repairs on their own, making a handyman a valuable service for both homeowners and renters. Furthermore, word-of-mouth referrals can frequently result in repeat business and a steady stream of clients.
But what if you are not very good with repairs? Well, you can still promote handyman services and earn commission on each new customer, or manage a team of handyman services in your area.  A lot of handymen still rely on word of mouth to create awareness regarding their services, so you can leverage your digital skills to manage the local handymen in your area.
Become a Blogger
Blogging is a popular side hustle for those who enjoy writing and have a strong interest in a particular topic or niche. A blog can provide a platform for you to share your knowledge and experiences with others, whether it's about travel, cooking, fashion, or personal finance. Start writing and start building an audience. Focus more on building an audience. and this means that you have to be able to produce a bank of high-quality content that inspires people to take action. As your blog's popularity grows, you can monetize it with advertising or sponsored content.
Become a Video Editor
Video editing is a popular skill in today's digital age, and it can be a lucrative side hustle for those who are both creative and technologically savvy.
Video editing is the process of transforming raw footage into a polished, professional-looking video that can be used for a variety of purposes, such as marketing videos, social media content, or personal projects.
As a video editor, you can provide your services to companies or individuals who require assistance with their video projects. This can include editing existing footage, adding music or special effects, or creating entirely new content.
To begin, you will need video editing software such as Adobe Premiere or Final Cut Pro. There are also a number of free or low-cost options available on the Internet. It is essential that you develop a portfolio of your work so that potential clients can see your skills and creativity in action.
Deliver Home Made Meals
Home-cooked meal delivery is an excellent side hustle for those who enjoy cooking and want to share their talents with others. With people's hectic schedules and growing interest in healthy eating, there is a high demand for convenient and nutritious meal options that can be delivered directly to their homes.
One way to market your business is to use social media to showcase your food and build a following. You can also reach out to local businesses, busy professionals, or even families who are looking for healthy, home-cooked meals but don't have the time to prepare them themselves.
To sum up, starting a side hustle can be an excellent way to supplement your income, explore your interests, and even turn your hobbies into a profitable business. Whether you want to make some extra money or turn your side hustle into a full-time job, there are endless opportunities for those who are willing to put in the effort and creativity. Don't wait. Start exploring the opportunities around you.
---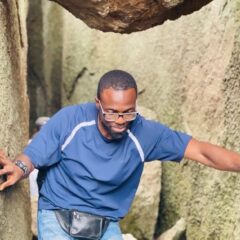 I'm passionate about growth.
I like it for others and I love it for myself.
My vision for the future is that people and businesses have the tools they need to thrive; a sound mind and a healthy body.
My favourite quote is, "What you carry is what defines you."
All author posts