Do I Need a Project Management Software for My Business?
Yes, you do. As a small business owner, improving business processes and reducing waste are high-priority items for you. Therefore, you need software to manage your workflows better. With the right project management software, you can optimise your processes, reduce errors and miscommunications, and increase productivity.
What Are The Benefits of Using a Project Management Software?
Centralized Workflow
Project management software allows companies to store all project-related information in a single location, making it easier to track progress, deadlines, and tasks.
Increased Efficiency
It enhances how well you are able to delegate and manage work  These tools feature dashboards that offer a high-level view of your organization in terms of productivity and resource availability.  Another benefit is that you are able to automate administrative tasks. With many of these tools, you can create task templates which can be configured to assign periodically to team members.
Improves Team Collaboration and Communication
Project management software reduces work duplication and makes it easier to manage remote teams across time zones and regions. With centralized communications, team members can pick up where others left off regardless of their relative work hours. Some allow team members to post updates or comments within tasks which reduces communication gaps and improves collaboration
Improves accountability within your Team
Although project management software does not necessarily change user behaviour, it does provide small businesses with the tools they need to track project progress, identify roadblocks, and hold team members accountable for their responsibilities. You can use these tools to set clear expectations for team members and foster an accountability culture.
Data-Driven Improvement Processes
Project management software gives small businesses insights into the performance of their projects, allowing them to make data-driven decisions and optimise their workflows. Project management tools give you retrospective data that can inform future decisions and you are able to analyze your team's productivity based on historical performance. This results in better resource allocation, better project outcomes, and increased profitability.
How do You Pick the Right Project Management Software?
There are so many of them and it can be a challenging task to choose the appropriate one.  There are however several factors to consider including the specific needs of your business and team, as well as the functionalities of different project management software
Choosing a Project Management Software Based on Your Business Needs
In order of importance, Three things to consider in selecting the right project management software:
Your Business Needs

Your team

Your Budget
Your Business Needs
Your business type (whether you run a consultancy or production-type business) affects the features you prioritize in project management software.
For example, If you run a consulting firm, you might be more concerned about tracking hours as a measure of monetary value. Whereas in production, your focus might be to improve the efficiency of your operations as it relates to production output and demand and supply.  A typical project management software will offer features that help you standardise your processes so that you are more efficient in running your business. However, not all of them offer time-tracking features that you may be interested in.
Your Team
The value of any project management software is dependent on how it is used.  Your goal when introducing project management software to your team is to aim for full adoption so that you can realize its benefits. Here are a few considerations in this regard.
Your Team's Readiness to Adopt a New Way of Working.
If managing work is something your team has complained about, then a project management tool is definitely the solution.  Selling the vision to your team by highlighting the benefits will improve adoption by your team. Furthermore, regular communication ahead of introducing the project management software will increase the chances of a successfully launch.
Their Technical Capabilities and their Understanding of Project Management Concepts.
Don't give your teammates reasons not to use the software. Evaluate their level of exposure to technology and compare that to the software's usability and usefulness. Furthermore, before you introduce project management software to your team, make sure they understand the basic concepts of project management so they are able to use the software effectively and efficiently.
Your Budget – How Much Does Project Management Software Cost?
Some are free for a limited number of users but the free versions also limit the number of features you can access. In terms of the paid versions, you are looking at a cost of  $3 to $10 a month per user.
How much has your business lost due to poor workflows and processes? You can estimate a 10-30 per cent improvement in your work operations in the first year of project management software implementation but ultimately you have to make a decision based on whether it makes financial sense to your company.
Factors to Consider when Selecting the Right Project Management Software for your small business
Features and Functionality
Begin by assessing the features and functionality required to effectively manage your projects. Consider task management, scheduling, collaboration tools, reporting, and integrations with other software used by your company.
Scalability
Make certain that the project management software can scale with your company. Consider whether it can accommodate more team members, projects, and features as your company grows.
User-Friendliness
Select project management software that is simple to use and navigate. It should have an easy-to-use interface and quick access to features and functions.
A List of Project Management Software Applications and Their Stand-Out Features
There are so many PM tools out there so don't obsess over picking the right one. Sometimes, it all comes down to user experience and design.
The Risk of Using Project Management Software
You can lose all your workflows if the software disappears. According to a GetApp survey, 41% of respondents said data security was their top concern when selecting project management software. Because of this risk, It is critical to choose project management software that integrates well with widely used platforms such as Google and Microsoft to ensure the continuity of your business.
For example, If you plan your tasks on a Google sheet, Asana allows you to upload that sheet to the software. You can also save your work spreads as Google documents and PDFs. Every business must have a backup plan in place in case of software failure. In addition to selecting software that integrates well with other platforms, it is essential to back up data on a regular basis.
In Conclusion
Project management software is an essential tool for small businesses that want to effectively manage their projects, improve team collaboration and accountability, and increase productivity. It is critical to consider factors such as your team's needs, the type of business you run, the software's functionalities, and its integration capabilities with other tools when selecting the right project management software for your small business. Furthermore, proper training and communication with your team on the fundamental concepts of the software can improve its adoption and ensure its successful implementation.
---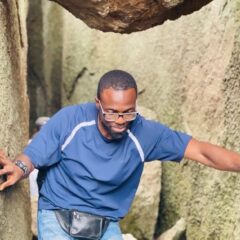 I'm passionate about growth.
I like it for others and I love it for myself.
My vision for the future is that people and businesses have the tools they need to thrive; a sound mind and a healthy body.
My favourite quote is, "What you carry is what defines you."
All author posts