I can't overemphasize the importance of learning. In short, knowledge could open new doors to you. I learn by reading books (especially non-fiction books), observing people, and taking courses online (especially the free versions). I have interacted with so many successful people and what I know for sure is that we (adding myself to the group) all share an interest in learning. If you don't enjoy reading books, you could watch videos on youtube or listen to podcasts.
If you are searching for free online courses, there are actually so many options to choose from but here are a few good places to look first.
The free courses cover health care, the arts, finance, and technology. I found a few courses that I liked and I believe I would be completing at least one of them in the coming weeks. I would share a review of that process after I am done.
Linkedin Learning has a one-month free trial period. But no need to wait till the end of the month to cancel. Just complete the course you want and then cancel your subscription. You will still get a certificate since you completed the course. I observed that most of the courses are taught by industry people who can provide information based on actual work experience. A lot of the courses are videos and interviews and I believe these are more engaging. Sheryl Sandberg (The COO of Facebook)  and Adam Grant have a course on building Resilience which I would be checking out as well.
I was surprised to find out that Alison.com has about 1,350 free online courses to choose from, and I think that's just incredible.
might be taking a course on ISO 9001: 2015 to brush up on my knowledge of this particular quality management system. I'm just realizing the amount of free educational resources available online and from accredited institutions too. Even Ivy League universities like Yale and Harvard offer free courses to the public. So, this just goes further to prove that Google is your friend. Please find a course and spend a few hours updating your knowledge base.
---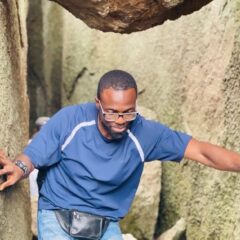 I'm passionate about growth.
I like it for others and I love it for myself.
My vision for the future is that people and businesses have the tools they need to thrive; a sound mind and a healthy body.
My favourite quote is, "What you carry is what defines you."
All author posts