Thrive Agric
A few months ago, I invested in some farm slots with Thrive Agric, one of the leading crowdfunding agro-platforms in Nigeria. The maturity date for the investment was October 1st but I'm yet to receive the payout one month after. The company has actually communicated some of the challenges that they are currently facing and I'm hopeful that I would get my money back someday. We are currently engaged via a monthly update meeting with the Interim CEO, Adia Sowho who is helping the fintech navigate the current murky waters.
But I would like to share important investment lessons from this experience:
1. I thought agro investments were insured.
It turns out that the insurance does not protect investors from liability in any way. The insurance is apparently limited to farming operations. So agro investments are just as risky as any other investment.
Right now, I'm consolidating my investments with crowdfunding platforms and re-strategizing my approach to personal finance.
So instead of investing in so many agro-tech firms. I'm focused on two which in my estimation are the strongest players in that market: Crowdyvest and Agropartnership.
What else am I doing?
Before now, I didn't have a strategy for investments. I basically invested as much as I could. Now, I have limited high-risk investments like Agrotech investments to 30 per cent of my earnings. 40 per cent will go into traditional money market instruments like treasury bills (which are crap at the moment, FYI but safer than agrotech).
20 per cent goes into a private cooperative group that I belong to. Investments are also at high risk here as our monies are re-invested in Agrotech (side-eye emoji) and Forex. If you want to join this cooperative, please let me know.
Lastly, I put 10 percent in foreign currency. It's not a lot of money but with rising inflation and naira devaluations, it only makes sense to do this.
One more thing, I've made a note to check google before throwing my money at an investment. Reading somebody else's customer experience might have saved me.
Have you ever invested in any business that fell through? Please share your experience in the comments section. Love.
---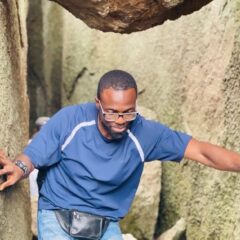 I'm passionate about growth.
I like it for others and I love it for myself.
My vision for the future is that people and businesses have the tools they need to thrive; a sound mind and a healthy body.
My favourite quote is, "What you carry is what defines you."
All author posts