You can make some extra money by just flipping products online.  That is, you buy things cheaper from markets and sell for a profit online. While you will need a good knowledge of digital sales and marketing, knowing how to source products for resale is key.  Here are a few markets to explore.
Ojota Chemical Market: 
1. What are side hustlers shopping for?
Perfume oils. A lot of online retailers are selling for twice the average store prices.
Plastic bottles, jars, and other packaging containers: Which you can resell to other entrepreneurs for packaging their products.
Skincare ingredients. 
Paint: This is by far the most fascinating for me. I love the fact that there are vendors that produce quality house paint at a better price than what you will find at the paint stores. I personally made some satin paint for my room and I am in love with the results.
Lagos Island Market: 
This is literally the hub of side hustlers because you can get anything here for resell: clothes, Hair, kitchen items, shoes, and the list is endless.
Hair extensions:
If you are interested in buying hair extensions, there are distributors in the market that sell in bulk, and a lot of people shop at those stores. A lot of Instagram sellers claim that they import their own hair but in reality, a lot of small scale vendors buy locally.  These guys offer good prices and you can inspect what you want to buy before you pay.
Groceries:
I  buy imported groceries from this market for my hamper business. December is coming so let me be your plug for the best hampers.
Ebute Ero market: 
I make party souvenirs and I get everything I sell (kitchen tools and appliances, towels, flasks, dinnerware, water bottles and so on) from this market. Printing services are also available within the market so it's a one-stop place for party souvenir vendors.
Makeup products:
Kuddy cosmetics is a key seller here. Like any market in Lagos, you run the risk of buying fake; experience is the best teacher.  Despite this challenge, this market still serves thousands of retailer businesses in the country
Wristwatches and Jewellery.
There is an area of the market called Tom Jones and this is where to buy wristwatches and jewellery. It's further down the street from the Lagos central mosque.
Perfume:
I was told that there are a few stores that sell authentic products, and people generally buy from them.
Again the Lagos island market is one of the key markets in Nigeria. Literally, this market accounts for billions of Naira in daily commercial transactions.
Ajegunle (Boundary) market:
If you are interested in reselling books, then you should check this place out. Books are hot items too, despite the belief that Nigerians don't read.
Yaba Market:
All thrift fashion items, bedroom essentials and sportswear. FYI, Sportswear and vintage fashion items are always hot items for flipping.
Also worthy of note is the Trade fair market Alaba. My sister shops there and I hear it's a great place for hair, cosmetics, home improvement items, and electronics.
So, these are my recommendations for sourcing products for resale.
---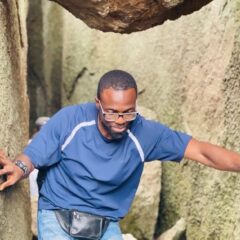 I'm passionate about growth.
I like it for others and I love it for myself.
My vision for the future is that people and businesses have the tools they need to thrive; a sound mind and a healthy body.
My favourite quote is, "What you carry is what defines you."
All author posts