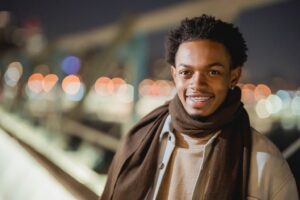 At different points in our lives, we will doubt ourselves.  For example, when we land new jobs or just become parents. Self-doubt is something we all experience. Here are three tips for eradicating self-doubt so that we can function at a higher level.
Believe You Have Something to Offer: 
Your thoughts eventually become your actions. I like this quote from the book, Wide Awake by Erwin McManus, "the world we create our heads is the world we will create through our actions." The reality about life is that everybody is called to serve; your work matters to someone. I've learned that you don't need to impact the entire world to be successful. What matters is the quality of your service.
Believing I have something to offer is my new mindset as I relaunch my blog.  As much as I love writing, I also think of this blog as a business. My dream of making money doing something I love is what drives me. So, ask yourself, "what is the dream?"
Gather Knowledge and Practice: 
Confidence is a muscle and I can't overemphasize the importance of reading or learning as you develop a skill. Reading books and writing regularly helps me become better at writing and from my experience, learning should always precede practice because "when you know better, you do better."
Stay Focused on the Goal 
Stay focused on your goal and keep moving. You would make a lot of mistakes but eventually, you'd figure out what works. My siblings laugh every time I tell them I want to launch a new blog because I have launched so many blogs that have packed up. But I'm not bothered by failures in one area of my life when other parts of my life are thriving just fine. Besides, I believe that one successful product will make up for years of failed experiments.
---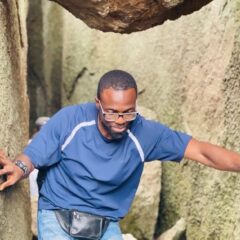 My superpower is creative engagement; whether working as regulatory affairs professional at a pharmaceutical company or as a fashion art director. Malcolm Gladwell calls people like me, "connectors".
I try to read at least a book a month, I have a green thumb (not literally) and my favourite quote ever is " remember to play after every storm".
All author posts