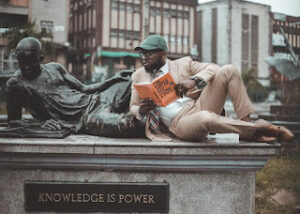 Opeyemi Aderibigbe (@opeyemii_ on Instagram) shares his story below.
Planning Your Life
You can plan your life. It is nice to project into your future. You Know, senior associate by 25, partner by 30 and CEO by 35. Well, If you're lucky, life works exactly the way you plan it. However, this is not usually the case.
When I have my kids, I will tell them that their father was among the best students in his class. All parents like to brag about "their time" in primary and secondary school but I have the receipts to show that I was always one of the smartest kids in my class.
The Original Blueprint
At 16 and fresh into university, I had already mapped out how I was going to be a chartered accountant earning a living in the States. The plan was that after graduation and during my service year, I would complete my professional exams (ACCA) then move to America for a Master's degree; and continue my life thereon.
Failing the ACCA Exams
Everything was going according to plan until I started my ACCA. I wrote my first exams in December 2010. F5 (performance management) and F6 (Taxation). To say I failed woefully is an understatement. I scored 28 out of 100 in F5 and let's not just talk about F6 (Laughs). It was my first time failing an exam so I was perplexed. I was actually embarrassed. Well, The ACCA exam that I thought would take me a year and a half to complete became a journey of three and a half years. I passed F8 (audit and assurance) at the 3rd attempt and P2 (corporate reporting) at the 4th attempt.
Present Day
I'm an ACCA chartered accountant now. I haven't done my Master's four years after completing the ACCA exams and yes I still live in Nigeria. Despite all of this, I'm learning to enjoy the journey as it unfolds. I am learning to complain less too. Yes, this was not how I had planned it but I am fine with how it is turning out for me.
Key Lesson
Life happens. Life will challenge the things you think you have figured out and you just have to learn your lessons and move on.
ACCA stands for Association of Chartered Certified Accountants
---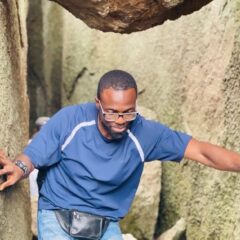 I'm passionate about growth.
I like it for others and I love it for myself.
My vision for the future is that people and businesses have the tools they need to thrive; a sound mind and a healthy body.
My favourite quote is, "What you carry is what defines you."
All author posts