I'm a huge fan of agriculture because I believe that increasing local agro production would strengthen our economy by providing jobs and export opportunities.  However, agriculture fintech companies are not always the safest place for anyone to put their money.
Thrive-Agric
Last year, I had some issues with my investments with Thrive Agric. However, the good news is that they've paid back a considerable amount. I can certainly remark that there's light at the end of the tunnel.
However,  as I was recovering from that mishap with Thrive Agric, I found out that my investment with Abadini farms was in trouble.
Abadini Farms
I was introduced to Abadini farms through a private cooperative and up until 2020, everything was good. But since last year, they've defaulted in payments and have blamed this on losses they suffered due to drought. Of course, I don't know what to make of their explanations, I can only hope that my money gets paid back eventually.
But the point of sharing this information is to raise some awareness regarding the risks of investing in agriculture. Actually, let me be honest, the point of this article is to subtly call out Abadini and provide a public review that might save someone else some headache in the future.
Comparing Thrive Agric and Abadini Farms
I also believe that there are a lot of lessons for local crowdfunding start-ups to learn here about crisis management and public relations. With Thrive Agric, I was particularly impressed with the extent of stakeholder engagement. They were having monthly virtual meetings with us and created a tracker for us to monitor our payments. With Abadini however, engagement has not been strong enough.
Anyway, apparently, I get coconut head, I no dey hear word because, despite challenges with these agro-techs, I continue to invest in agro related opportunities. And this is because they make sense to me. There's a market to mop up what farmers produce, everything else being equal.
Update 20th July 2021.
Thrive Agric completed full repayments to investors in 2020.
Abadini is yet to pay back funds and nothing is pointing to the willingness of the company to pay investors.
---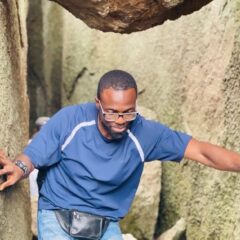 I'm passionate about growth.
I like it for others and I love it for myself.
My vision for the future is that people and businesses have the tools they need to thrive; a sound mind and a healthy body.
My favourite quote is, "What you carry is what defines you."
All author posts