As a small business owner scaling up, improving business processes and reducing waste are priority items for you, and as result, you might be seeking to use project management software to manage workflows.  There are so many of them out there and you probably don't know how to select the right one. Let me help you make that decision
How do You Pick the Right PM Tool?
In order of importance, Three things to consider in selecting the right project management software:
The type of business you run
Your team
Your Budget
The Type of Business You Run
That is, whether you run a consultancy or a production business.  If you run a consulting firm, you might be more concerned about tracking hours as a measure of monetary value. Whereas in production, your focus might be to improve the efficiency of your operations.  A typical project management software will offer features that help you standardise your processes so that you are more efficient in running your business. However, not all PM tools offer time-tracking features that may be of interest to consultancy businesses.
What else Does Project Management Software Do?
Besides task organization, work scheduling and time tracking, these tools also help to improve team communication and collaboration.  Some tools allow team members to post updates or comments within tasks which reduces communication gaps and improves collaboration. Team members can offer advice or feedback as updates are shared.
Project management tools give you retrospective data that can inform future decisions.  You are able to analyze your team's productivity based on historical performance.
Your Team
The value of any project management software is dependent on how it is used.  So, consider:
Your Team's Readiness to Adopt a New Way of Working.
If managing work is something your team has complained about, then a PM tool is definitely the solution.  Aligning your team with the benefits of a project management work tool will improve the tool's adoption.
Their Technical Capabilities and their Understanding of Project Management Concepts.
Don't give your teammates reasons not to use the software. While you are assessing their level of exposure to technology (how well they use day-to-day- computer applications), also assess the software's usability and usefulness. Usability is the ease of completing operations while usefulness is how much of a solution, the software is.
Before you introduce project management software to your team, make sure your team members understand the basic concepts of project management so they use the software with knowledge.
Your Budget:
You are looking at a cost of  $3 to $10 a month per user; depending on the software.
Review the cost of the software against the expected value to the organization. Determine the current cost of inefficiency to your organization.  Conservatively, you can estimate a 10-30 per cent improvement in your work operations in the first year of implementation. Make a decision based on whether it makes financial sense to your company.
Organizational inefficiencies may have several root causes and you'd need to address those other root causes; otherwise, you'd get less value out of your PM tool.
A list of Project Management Software Applications.
There are so many PM tools out there so don't obsess over picking the right one. Sometimes, it all comes down to user experience and design.
The Risk of Using Project Management Software
You can lose all your workflows if the software disappears.
So, perhaps the most important question to ask is, how well a project management software integrates with Google and Microsoft.
For example, If you plan your tasks on a Google sheet, Asana allows you to upload that sheet to the software and that can become a work spread on Asana. Although this feature requires that you organize the information a certain way, it's an important feature to ensure the continuity of a business.
Imagine you have all your work planned out on a web platform and something terrible happens to that site. What are you going to do?
---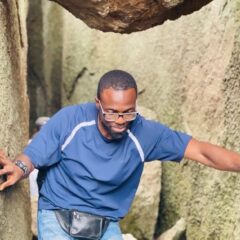 My superpower is creative engagement; whether working as regulatory affairs professional at a pharmaceutical company or as a fashion art director. Malcolm Gladwell calls people like me, "connectors".
I try to read at least a book a month, I have a green thumb (not literally) and my favourite quote ever is " remember to play after every storm".
All author posts