Choose The Type of Work you Want
According to Census.org,  the number of people primarily working from home in the US tripled from 5.7% (roughly 9 million people) to 17.9% (27.6 million people) between 2019 and 2021. So, it can happen to you too. And Yes, I work from home.
To be honest, a lot of administrative jobs can be remote, which is why companies are now opting for remote-only workplaces. Also, they are able to save money on rent, internet, stationery, and coffee.
There are several opportunities to earn money from home. You could get a full-time work-from-home job, or you could be a freelancer or consultant. The first step is deciding what path you want to take.
Full-time Work from Home
If you are looking for a full-time work-from-home job, here are a few popular work choices.
 Product Manager
 UI/UX professional (designer, researcher)
 Customer service support
Data entry officer
 Billing support specialist
 Software engineer
 Human resources professional/recruiter
 Community Manager
Public relations & Communications
 Content Writers
Video content editors
Accountants and finance professionals
Sales associates
Digital marketing professionals/SEO specialists
cybersecurity specialists
Business analysts
Don't worry if your current work role is not captured here. Some of these roles require no prior work experience if you have the required training or certification. 
If you are looking for useful websites for fully remote jobs, I highly recommend:
as your primary source of truth. The only challenge is that many of the jobs posted there are usually location specific. That is, many of them would require that you have work authorization in the country in which the company is located.
If you are looking for remote sites in which country work authorization is usually not required, then take a look at these websites
The timeline for transitioning to a remote-only job is anywhere from 3 to 6 months. More importantly, You will apply for 100s of jobs before you get a breakthrough. It's tough, in case no one has mentioned that already.
Earn Extra Cash Working from Home
If you are looking for part-time freelancing gigs, then head over to the following:
If you are asking yourself, what work can I easily do from home? Well, many people are looking for people to do routine stuff for them. Some of the easiest jobs to get on Upwork include:
data entry
Application testing
local language translation
social media commenters (there's such a thing trust me)
Content writing
In fact, I don't mind a few extra bucks on the side. So, I'm heading there as well.
My advice for actually Getting Started
If you are looking to transition to a full-time remote position, go back to the list I shared above.
Many of those jobs will require that you get some certifications under your belt. For example,  If you love administrative work like me, consider taking a project management course. You can find many free project management courses online. I recommend Google's Professional Project Management certificate for starters. I also know that if you complete a scrum master certification, getting a call back from a recruiter is way easier than if you don't. If you have related professional experience, you will still be able to break into these positions without additional certifications. But honestly, I think it's a lot harder.
If you are looking for a few extra bucks. Just go on those other websites and start bidding. It takes time to land a job, so get started now. The best time to find a remote job is when you are not desperate for money.
I wish you all the best.
---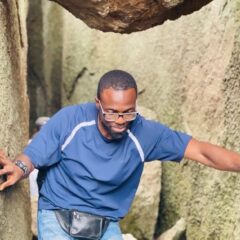 My superpower is creative engagement; whether working as regulatory affairs professional at a pharmaceutical company or as a fashion art director. Malcolm Gladwell calls people like me, "connectors".
I try to read at least a book a month, I have a green thumb (not literally) and my favourite quote ever is " remember to play after every storm".
All author posts