One of the challenges of pursuing a dream is figuring out how to get there. That is, knowing exactly what to do to get the results you want.
For many years, I was trying to lose weight but nothing seemed to work. I even took to working out consistently but the numbers on the scale were not improving; I looked bigger because I was lifting weights.  However, I found out about calorie counting two years ago and the rest, they say, is history. I'm down 20kg and I've kept the weight off since then. I wasn't seeing results hitherto because I was taking in more calories than I was expending.
Why am I sharing my weight loss story? I want you to understand that your actions might not be relevant to your vision. This is one of the reasons people give up. You are doing everything right, but nothing seems to be working.
My boss always says there could be a difference between what you think is right and what is right. And I believe this highlights the importance of research and deferring to subject matter experts for information.
Finding the Right Information Online
The internet is a big place with all kinds of opinions, but the easiest way to separate fact from fiction is to defer to institutions or organizations as your primary source of knowledge.
A few good examples are:
There's probably a free online course on what you are looking to learn.   Youtube is great for quick explanations or tips, but if you want to learn something, It is better to take a course with a curriculum first.  Then,  you can build on that knowledge using other sources of information; I believe it's easier to sort out garbage from the good stuff when you have a great foundation.
Find Companies that Sell Related products.
Except for companies that sell nutritional products and financial services, most company-run blogs offer good advice around their area of expertise. The niche online forums are also great. People share their experiences and offer advice. I often check Nairaland for local knowledge on common subjects like travel and money.
Find People Who Have Achieved What You Want To Achieve
Again. preferably people on public forums who are not looking to profit from your circumstance.
Don't Just do it. Plan first.
The idea of "just doing it" is great, but don't "do it" without a plan. Planning gets a bad rap these days, but even agile principles emphasize some sort of planning. Yes, planning can be too much, but not planning at all, makes no sense. You need to be confident in your estimations, and the way to achieve that is through research.
Lastly, maybe you are not seeing results because it's not yet time to see them. Everything in life is a process. Nothing really happens overnight; even when you're doing everything right. Relax. Everything good will come.
Nex Steps:
Find a free online course that addresses a goal you want to achieve.
---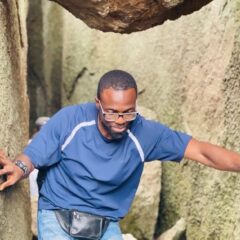 My superpower is creative engagement; whether working as regulatory affairs professional at a pharmaceutical company or as a fashion art director. Malcolm Gladwell calls people like me, "connectors".
I try to read at least a book a month, I have a green thumb (not literally) and my favourite quote ever is " remember to play after every storm".
All author posts