You are the most powerful when you can combine things together. The sum of your skills is greater than the parts-Brennan Letkeman"
I'm a Jack of All Trades
I am a generalist a.k.a Jack of all trades. This means that I pursue opportunities that catch my interest and as a result of this, I have worked in different positions and job types over the years.
I worked in the fashion industry as a lookbook stylist and fashion art director.
I'm a pharmacist by training so I've worked in retail, hospital practice and drug importation.
I also run a personal improvement blog.
Currently, I work as a community health program manager and to be honest, I'm looking to move to tech product management from here. I love being a generalist for the following reasons:
First, I'm able to draw from a pool of experiences.
I learned a lot about project and people management working as a fashion stylist.  Delivering projects on time is crucial in fashion because fashion items are launched in seasons.  So I gained experience scheduling tasks, resolving issues (like models cancelling last minute), coordinating vendors (photographers, hair stylists), communicating updates to sponsors and sometimes escalating issues beyond my control. Even now as a blogger, I have had to learn basic design skills. FYI, I designed my website myself.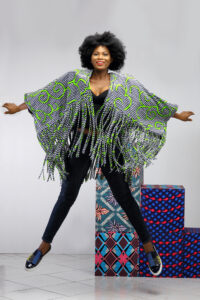 Recently, a friend was sharing how he had paid X amount of Naira to have his company logo designed and I couldn't relate.  I told him he could have saved his money and designed the logo himself online.
At the end of the day, it doesn't matter where or how you learn important skills, they can be adapted to any work type.
This leads me to the second point which is that you learn to use your skills wherever you find yourself.
I've learned not to compartmentalize my brain. For example, outside the office,  I'm a self-help blogger. However, blogging combines storytelling, content marketing and information presentation which can be translated to other fields.
While I worked in the pharmaceutical industry as a regulatory affairs lead, communicating with stakeholders (health authorities and industry partners) was a huge part of my work. Even now as a program manager I'm channelling my writing skills to my work; communicating updates on Linkedin and pitching sponsorships to potential partners.
At my previous job, I was a part of the team that created the company profile video and likewise, I was able to channel my skills in art direction and fashion to the project.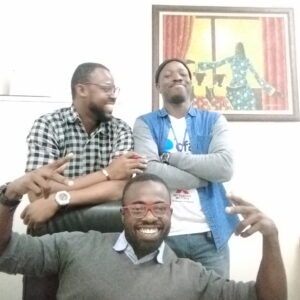 Thirdly, as you move across fields, you build a more diverse professional network
As you move from one field to the next, you build contacts that may prove valuable in the long run.
For example, the same videographer that I used to work with as a fashion director shot my company's corporate presentation video.
Finally, I need to insert this caveat: maybe what works for me might not work for you. You might need to focus on one thing for a very long time. My approach is building expertise in different things over a long period of time. And in case you are wondering whether I quit a healthcare job to go into fashion. No, hell no!  I worked in fashion as a side hustle. I still had a job as a pharmacist and worked as a stylist on weekends mostly.
We may have heard the saying about the jack of all trades, but it's funny how most of us  don't realize that the entire saying is, that a jack of all trades is a master of none, but oftentimes better than a master of one
---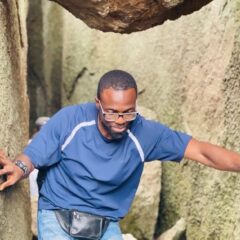 My superpower is creative engagement; whether working as regulatory affairs professional at a pharmaceutical company or as a fashion art director. Malcolm Gladwell calls people like me, "connectors".
I try to read at least a book a month, I have a green thumb (not literally) and my favourite quote ever is " remember to play after every storm".
All author posts