I promise you, this is a serious article. I love music and understand that music influences the way we lead our lives whether we believe it or not. I'm in love with Beyonce's music and appreciate the fact that she pays a lot of attention to the artistry of her videos. Here are life lessons from 5 of my most played Beyonce songs ever!
1. Party (Beyonce ft. J.Cole) 
This is my TGIF song. The visuals depict being with friends and having a good time. It is important to know how to balance work and leisure and I've come to understand that productivity levels are higher when we give some time to play. City life can be isolating and stressful. So here's a reminder to be socially engaged and to have a strong social support system.
2. Dejavu Beyonce ft. Jay-Z
It's a high energy video. There is a dance movement in almost every frame of the video. And this is where I highlight the importance of exercise in keeping us strong and healthy. There's a strong correlation between length of life and physical activity. So we need to do exercise regularly.
3. Upgrade you Beyonce Ft. Jay-Z: 
This song actually hints subtly at gender equality and that's why I love it.  One of the strong points mentioned in Upgrade You is that women are capable of leading their own lives and that basically, they can make men better if they team up; because two is always better than one.
4. Lose My Breath (Beyonce In Destiny's Child): 
You know a song is that good if it's also on Michelle Obama's workout playlist. While the song is about men who can't keep up with women (sips tea), the visuals depict 2 versions of Destiny's Child trying to outdance the other. So it's a reminder that in real life, you are your own fiercest competitor. It's important to understand that you are in charge of your life.
5. Partition
Partition is a sexually provocative video so it might not be everyone's cup of tea. But it also highlights the fact that women can be sensual and liberated in that sense. The lesson here is that you are allowed to feel sexy and comfortable in your skin and that having feelings and desires does not make you a bad person, it makes you human
---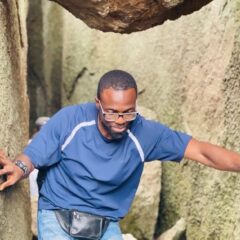 My superpower is creative engagement; whether working as regulatory affairs professional at a pharmaceutical company or as a fashion art director. Malcolm Gladwell calls people like me, "connectors".
I try to read at least a book a month, I have a green thumb (not literally) and my favourite quote ever is " remember to play after every storm".
All author posts