After going through my half-year review, I realized that I wasn't paying enough attention to my well-being. My focus was on improving my physical appearance, unfortunately, I was losing myself to anxiety and depression. I'm now intentional about my holistic health. When we neglect one part of ourselves, it deteriorates and affects the whole person. And really, a lot of the progress we make in life is dependent on our overall health.
I'll take you through my current holistic assessment and suggest ways to improve your overall health as well.
My body: 
In the last few years, I've paid a lot of attention to my body. After losing almost 20kg, I'm really happy with where I am now. My body was the biggest cause of anxiety in my childhood. I was overweight and had a fatty chest. So I was always anxious about:
Changing for P.E classes (In fact, I sometimes deliberately left my sportswear at home),
Going to the beach or pool,
Or changing in front of people, period!
Currently, I feel my life has opened up in so many ways. I'm more confident and comfortable with my body.
Here's how You can Invest in your body:
Commit to daily exercise.
Prioritize rest and sleep.
Drink at least 3 litres of water every day.
Take early morning walks to get some sunlight.
Eat the fruits in season.
Have a healthy salad at least once in two days.
My mind:
"Anxiety" is such a big word but let me share what it looks like for me:
Worrying about not being able to exercise because I'm afraid I would gain weight if I don't
Being irritable over things I can't control.
Occasionally struggling with sleep.
Obsessively going through my work plans.
Worrying about money all the time
Worrying about not promoting my website and failing again
Experiencing decision paralysis
I've gotten to the point where I know that I need to work on my thoughts.  And here are some of the steps I'm taking:
Talking myself out of a bad thought pattern.
Fact-checking my thoughts.
 Practising patience
decluttering my room/space.
Relaxing.
Spirit: 
In my view, you nurture your spirit when you practice your values, give to those in need and maintain a fellowship with God. For me, maintaining a fellowship with God has been the hardest part. However, I think that if I let go of a perfectionist mindset, I would see more progress. Sometimes attending service is a good place to start. I think of God as a radio station; always available every time I tune in.
As I was pondering the question of why I needed fellowship with God,  something Oprah was saying on the TV caught my attention:
"When you are synced up with Life, life just gives to you. "
And this for me answers the question of why we need fellowship with God
Again, how do you nurture spirit? By:
Practising your values and not just professing them.
Reaching out to those in need.
Spending time with God.  Believing in a "higher power" is not enough.  It's better to be specific.
The bottom line is that It's important to be deliberate about life and wellbeing.  I encourage you to do this sort of check on yourself and hopefully, it spurs you to improve your life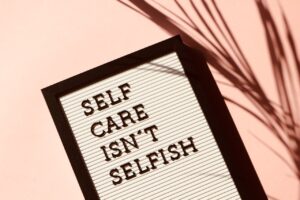 ---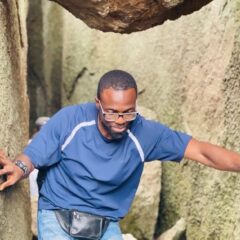 My superpower is creative engagement; whether working as regulatory affairs professional at a pharmaceutical company or as a fashion art director. Malcolm Gladwell calls people like me, "connectors".
I try to read at least a book a month, I have a green thumb (not literally) and my favourite quote ever is " remember to play after every storm".
All author posts